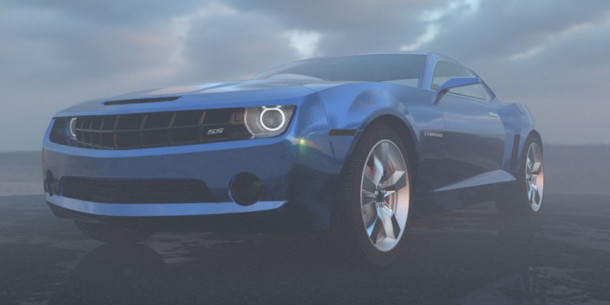 AMD has released Radeon ProRender 3.3 for Blender and Radeon ProRender 3.3 for Maya, the latest versions of the Blender and Maya editions of its free, physically accurate GPU renderer.
Better support for rendering volumes, plus DeepEXR export for Maya users
Both versions get support for rendering environment fog and heterogeneous volumes like clouds and smoke in Full quality mode, although not yet on macOS.
The Blender edition supports Blender's Volume Scatter node and Principled Volume shader.
In addition, the Maya edition can now export Deep EXR files for use in VFX compositing workflows.
Availability and system requirements
All the editions of Radeon ProRender are free downloads. The source code of the plugins is available under the Apache Licence 2.0.
Radeon ProRender 3.3 for Blender is compatible with Blender 2.80+ on Windows, Linux and macOS. Radeon ProRender 3.3 for Maya is compatible with Maya 2018+ on Windows and macOS.

Read a full list of new features in Radeon ProRender 3.3 for Blender in the release notes
Read a full list of new features in Radeon ProRender 3.3 for Maya in the release notes
Tags: , , , , , , , , , , , , , , , , , , , , , , , , , ,