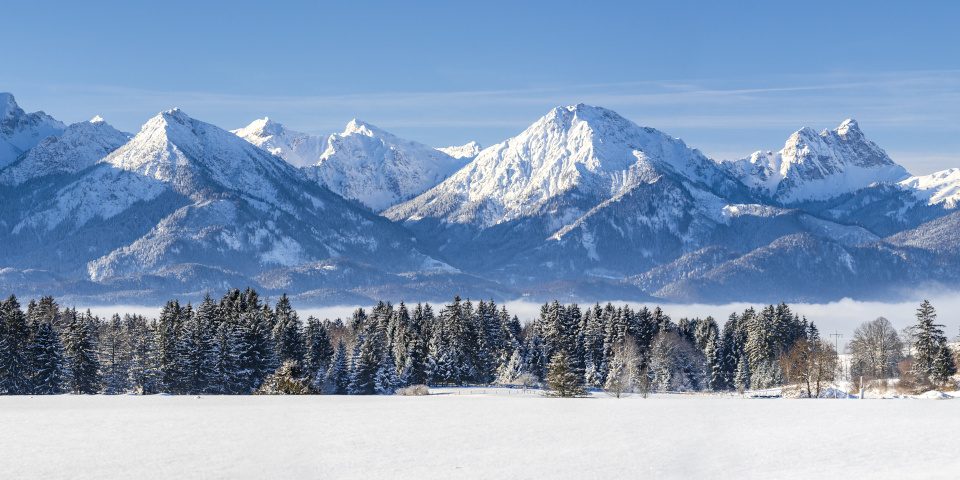 As 2021's Black Friday, Thanksgiving and Cyber Monday sales begin, we've rounded up the best deals for CG artists. Whether you work in VFX, animation, motion graphics or arch viz, there's something for you.
We've included hardware if it's CG-related – like monitors and workstations – along with resources like 3D models, characters and plants, and textures, HDRIs and photographic cutouts.
To keep the list manageable, we aren't covering training or online rendering.
Where possible, we've listed deals direct from the developers, but at the foot of the story, you can find a few via resellers, including deals on PFTrack and RealFlow for US readers.
This year's deals include Adobe software, Affinity Photo and Designer, Clarisse iFX, Corel Painter, EmberGen, iClone, NVIDIA Studio laptops, and the Substance 3D Collection.
Black Friday: On or until 26 November
Who: 3DTotal
What: All products (includes anatomy figurines)
When: 'Black Friday'
Discount: 20%
Save 20% on 3DTotal products
Who: Alexey Vanzhula
What: Modeler and Soft Boolean for Houdini (Personal licences)
When: 'Black Friday'
Discount: 35% (Modeler), 50% (Soft Boolean)
Save 35% on Modeler for Houdini
Save 50% on Soft Boolean for Houdini
Who: Eurocom
What: Custom laptops
When: 26 November
Discount: Users submit bids for the discounts they want
Read more about Eurocom's Black Friday discounts on custom laptops
Who: FX Elements
What: Annual subscriptions (access to library of VFX stock footage)
When: 'Black Friday'
Discount: Up to 50%
Save up to 50% on FX Elements annual subscriptions
Who: Hum2D
What: All products (vector art and blueprints of cars and other vehicles)
When: 'Black Friday'
Discount: 40%
Save 40% on images and blueprints of cars from Hum2D
Who: Lenovo
What: Selected products (includes ThinkStation and ThinkPad workstations)
When: 'Black Friday' – separate Cyber Monday offer listed below
Discount: Varies
Save on Lenovo ThinkStation and ThinkPad workstations
Who: MSI UK
What: Selected products (includes workstations and monitors)
When: 'Black Friday'
Discount: Up to 20% (32-inch monitors)
Save up to 20% on a 32-inch monitor at MSI UK
Who: Next Limit
What: RealFlow (includes 3ds Max, Cinema 4D, Maya editions)
When: 'Black Friday'
Discount: 50%
Save 50% on RealFlow
Who: Next Limit
What: Maxwell (includes 3ds Max, Cinema 4D, Maya editions)
When: 'Black Friday'
Discount: Up to 50%
Save 50% on RealFlow for 3ds Max, Cinema 4D or Maya
Who: RandomControl
What: Maverick Indie, Maverick Studio (perpetual licences and annual subscriptions)
When: 'Black Friday'
Discount: 25% – use code BLACKFRIDAY2021 at checkout
Save 25% on the Maverick Indie or Maverick Studio renderers
Who: Richard Yot
What: All products (includes asset packs for Blender, Modo, OctaneRender and V-Ray)
When: 'Black Friday'
Discount: 30% – use code BF2021 at checkout
Save 30% on Richard Yot's asset packs
Who: Siger Studio
What: All products (architectural materials packs for 3ds Max and Cinema 4D)
When: Until 26 November
Discount: 25% – use code BFCM2021 at checkout
Save 25% on packs of architectural materials from Siger Studio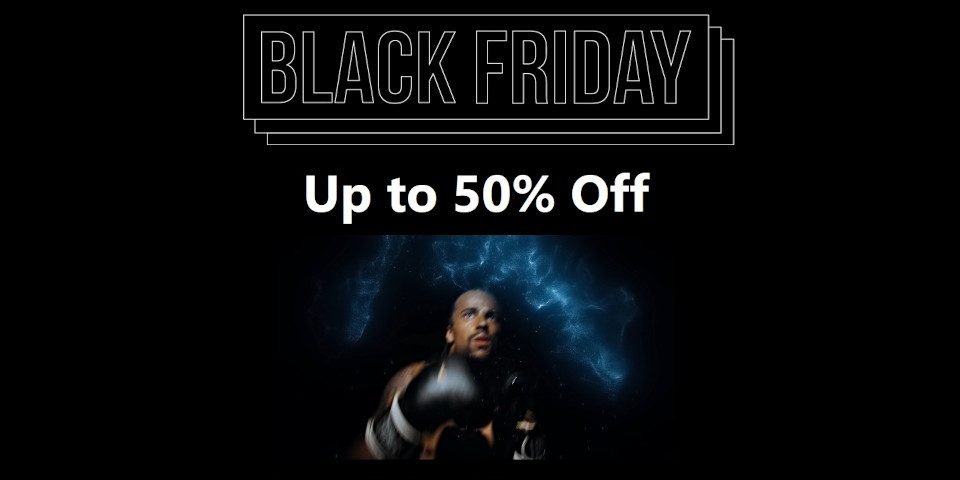 Cyber Weekend: Until 28 November
Who: Betanji
What: All 3D models and textures
When: Until 28 November
Discount: 50%
Save 50% on 3D models and textures from Betanji
Who: Richard Rosenman Advertising and Design
What: All products (Photoshop and After Effects plugins)
When: Until 28 November
Discount: 40% – use code BLK40 at checkout
Save 40% on Richard Rosenman's plugins for Photoshop and After Effects
Who: Texture Supply
What: All products (textures)
When: 'Black Weekend'
Discount: 30% – use code black at checkout
Save 30% on textures from Texture Supply
Cyber Monday: Until 29 November
Who: 3Dflow
What: 3DF Zephyr Lite
When: Until 29 November 2021
Discount: 33%
Save 33% on 3DF Zephyr Lite
3Dflow is also offering 90-day licences of 3DF Zephyr
Who: 3D Scan Store
What: All products (3D scans of heads and entire people)
When: 'Black November'
Discount: 50%
Save 50% on 3D Scan Store scans
Who: Anastasiy Safari
What: All products (Photoshop plugins)
When: 26-29 November
Discount: 30% (MixColors), 35% (MagicPicker, MagicSquire), 40% (MagicRefs), 50% (MagicTints)
Save up to 50% on Anastasiy Photoshop plugins
Who: Aviz Studio
What: All commercial products (3ds Max plugins including ATiles Pro)
When: Until 29 November
Discount: 33%
Save 33% on Aviz Studio plugins for 3ds Max
Who: AXYZ Design
What: All products (includes Anima, Metropoly 3D people)
When: Until 29 November
Discount: Up to 50%
Save up to 50% on AXYZ Design software and 3D characters
Who: BalanceConnected
What: All products (architectural 3D models)
When: Until 30 November
Discount: 50% – use code BF2021 at checkout
Save 50% on architectural 3D models from BalanceConnected
Who: BBB3viz (Betrand Benoit)
What: Selected products (architectural 3D models and scenes)
When: Until 30 November
Discount: Up to 50%
Save up to 50% on architectural 3D assets from BBB3viz
Who: BlenderMarket
What: Selected products (Blender add-ons and assets)
When: 'Black Friday and Cyber Monday'
Discount: 25%
Save 25% on Blender assets from BlenderMarket
Who: Celsys
What: Clip Studio Paint (Pro and Ex editions)
When: Until 30 November
Discount: 40%
Save 40% on Clip Studio Paint
Who: CG-Source
What: All products (textures, HDRIs, 3D models)
When: 'Black Friday to Cyber Monday'
Discount: 40%
Save 40% on assets from CG-Source
Who: Chaos
What: V-Ray, Phoenix, V-Ray Collection (first year of new annual subscriptions)
When: 26-29 November
Discount: 20% – use code BF21 at checkout
Save 20% on the first year of new subscriptions to V-Ray or Phoenix
Who: Chaos Czech
What: Corona Renderer for 3ds Max or Cinema 4D (annual subscription)
When: Until 29 November
Discount: 22% on first year of subscription – use code BF21 at checkout
Save 22% on the first year of a subscription to Corona Renderer for 3ds Max or Cinema 4D
Who: Cubebrush
What: All products (3D models, brushes, materials, plugins)
When: 'Black Friday' Until 29 November
Discount: 20% – use code BLACK at checkout
Save 20% on stock 3D assets from Cubebrush
Who: Daz 3D
What: Selected products (3D characters, clothing and props)
When: 'Cyber Monday'
Discount: Up to 55%
Save on 3D characters and assets from the Daz 3D store
Who: Deep FX World
What: All products (Deep FX Studio, LightWave plugins)
When: Until 29 November
Discount: 45% – use code CYBER_WEEK_SALE_2021 at checkout
Save 45% on Deep FX Studio
Who: Design Connected
What: Subscriptions (access to architectural model library)
When: 'Black Friday preparations' Until 29 November
Discount: Discount on first five months of annual subscriptions
Save on subscriptions to Design Connected
Who: Dimensiva
What: Pro membership (access to online library of architectural 3D models)
When: Until 30 November
Discount: Up to 50%
Save up to 50% on Dimensiva Pro membership
Who: DxO
What: All software (incudes PhotoLab, Nik Collection)
When: 'Black Friday' Until 29 November
Discount: Up to 50%
Save up to 50% on DxO software
Who: Escape Motions
What: All products (includes Flame Painter, Rebelle)
When: Until 30 November
Discount: 20%
Save 20% on Escape Motions software like Flame Painter and Rebelle
Who: Evermotion
What: All products (architectural scenes, 3D models)
When: Until 30 November
Discount: 50%
Save 50% on Evermotion architectural assets
Who: Figment (Henrik Bjerregaard Clausen)
What: All products (caustics textures)
When: Until 30 November
Discount: 50% – use code FIGMENT50 at checkout
Save 50% on caustics textures from Figment
Who: FxFactory
What: All products (includes plugins for After Effects and DaVinci Resolve)
When: Until 30 November
Discount: 20% – use code BLACKFRIDAY at checkout
Save 20% on FxFactory plugins for compositing and editing software
Who: Globe Plants
What: All products (3D plants)
When: 'Black Friday' 'Cyber Monday'
Discount: 40% – use code BFCM21 at checkout
Save 40% on 3D plants from Globe Plants
Who: Graswald
What: Graswald Pro
When: 'Black Friday and Cyber Monday'
Discount: 25% (via Blender Market)
Save 25% on Graswald Pro
Who: Guillaume Stordeur
What: Lazy Nezumi Pro
When: Until 29 November
Discount: 50%
Save 50% on Lazy Nezumi Pro stroke stabilisation software for digital drawing
Who: HDRI Hub
What: All HDRI skies, backplate photos, stock movies and textures
When: 26-29 November
Discount: 30% – use code BLACK at checkout
Save 30% on HDRI Hub assets
Who: HDRMAPS
What: Selected products (HDRIs, textures, sky images)
When: 'Cyber November'
Discount: Up to 50%
Save up to 50% on assets from HDRMAPS
Who: Huion
What: Selected products (pen displays, graphics tablets)
When: Until 30 November
Discount: Up to 30% plus free shipping
Save up to 30% on Huion pen displays and graphics tablets
Who: Human Alloy
What: All products (3D people)
When: 'Black Friday and Cyber Monday'
Discount: 20% (all products), up to 50% (bulk purchases)
Save 20% on 3D people from Human Alloy
Who: Hum3D
What: Selected products (3D models)
When: Until 29 November
Discount: 50%
Save 50% on 3D models from Hum3D
Who: Insydium
What: Fused (Perpetual licences of all Insdydium Cinema 4D plugins, including X-Particles)
When: Until 30 November
Discount: 40% – use code FUSED40 at checkout
Save 40% on Insydium's Fused subscription bundles
Who: iToo Software
What: Various products (includes Forest Pack and RailClone)
When: Until 29 November
Discount: Up to 35%
Save up to 35% on iToo Software plugins for 3ds Max like Forest Pack and RailClone
Who: JangaFX
What: EmberGen (Indie annual subscription)
When: Until 29 November
Discount: 30% – use code BLACKFRIDAY at checkout
Save 30% on an Indie annual subscription to EmberGen
Who: KeenTools
What: All personal licences (includes FaceBuilder for Blender or Nuke)
When: Until 29 November
Discount: 50% – use code BFCM2021 at checkout
Save 50% on KeenTools plugins like FaceBuilder for Blender or Nuke
Who: Lens Distortions
What: First year of subscription (access to library of VFX assets)
When: Until 30 November
Discount: 25%
Save 25% on the first year of a subscription to Lens Distortions
Who: Lenovo
What: Selected products (includesThinkPad workstations)
When: 'Cyber Monday'
Discount: Varies
Save on Lenovo ThinkPad mobile workstations
Who: Lightmap
What: HDR Light Studio (Indie, Pro and Automotive editions)
When: 25-29 November
Discount: 15%
Save 15% on HDR Light Studio
Who: Location Textures
What: All products (reference photos)
When: Until 28 November 'Cyber Monday'
Discount: 50% 60% – use code cybermonday at checkout
Save 60% on reference photos from Location Textures
Who: Lutify.me
What: Professional subscription (access to library of LUTs)
When: Until 30 November
Discount: 30% – use code BF2021 at checkout
Save 30% on a Professional subcription to Lutify.me
Who: Marius Silaghi
What: All products (3ds Max plugins)
When: Until 29 November
Discount: 50% – use code BLACKFRIDAY at checkout
Save 50% on Marius Silaghi's 3ds Max plugins
Who: Marmoset
What: Toolbag (Individual perpetual licences and subscriptions)
When: Until 29 November
Discount: 20%
Save 20% on Individual licences of Marmoset Toolbag
Who: Mathieu Menuet
What: E-Cycles for Blender
When: 'Black Week'
Discount: 25% – use code ECBF at checkout
Save 25% on E-Cycles for Blender
Who: MotionVFX
What: All products (plugins for DaVinci Resolve and Final Cut Pro)
When: 'Black Week' (Still available as of 1 December)
Discount: 30% – use code Black21 at checkout
Save 30% on MotionVFX plugins for DaVinci Resolve and Final Cut Pro
Who: Motiva
What: Layama
When: 24-29 November
Discount: 30% – use code MOTIVABF2021 at checkout
Save 30% on architectural visualization software Layama
Who: Nevercenter
What: All products (includes Silo)
When: 'Black Friday' Until 29 November
Discount: 30% – use code GATHER at checkout
Save 30% on Silo
Who: Oleg Ushenok
What: Selected products (includes kitbash model packs)
When: 'Black Friday/Cyber Days'
Discount: Up to 70%
Save up to 70% on Oleg Ushenok's kitbash asset packs (via CGTrader)
Save 20% on Oleg Ushenok's kitbash asset packs (via ArtStation Marketplace)
Who: Photobash
What: All products (reference photos, 3D models)
When: Until 30 November
Discount: 40%
Save 40% on reference photo packs from Photobash
Who: Pilgway
What: 3DCoat, 3DCoat Textura
When: Until 30 November
Discount: 24% (3DCoat), 31% (3DCoat Textura)
Save 24% on 3DCoat
Who: Project Dogwaffle Team
What: Howler
When: Until 29 November
Discount: 33% (typically on sale for around $30, but currently priced at $19.99)
Save on Howler digital painting software
Who: Pushing Points (William Vaughan)
What: All products (includes Modo kits)
When: Until 30 November
Discount: 30% – use code ppbf2021 at checkout
Save 30% on Pushing Points Modo kits
Who: R3DS (Russian3DScanner)
What: Wrap, ZWrap
When: Until 29 November
Discount: 50%
Save 50% on Wrap and ZWrap
Who: Reallusion
What: All products (includes Character Creator, iClone)
When: Until 30 November
Discount: Buy two or more products to get 50% off the list price
Buy two Reallusion products to get one free
Who: Reallusion
What: ActorCore assets (stock mocap clips, 3D characters)
When: Until 30 November
Discount: 50% (orders over $149 only)
Save 50% on ActorCore orders over $149
Who: Renderbot
What: All products (3D characters, 3D animals)
When: Until 30 November
Discount: 77%
Save 77% on 3D human and animal models from Renderbot
Who: Renderosity
What: All products except software (Poser characters and assets)
When: Until 30 November
Discount: 50%
Save 50% on Poser characters
Who: Rocket Square (Erik Lehmann)
What: All products (Maya plugins)
When: Until 29 November
Discount: 40% – use code autumnsale at checkout
Save 40% on Rocket Square Maya plugins
Who: Renderpeople
What: All products (3D people)
When: Until 29 November
Discount: 20% (on top of existing discounts)
Save an extra 20% on 3D people from Renderpeople
Who: Scene Group
What: Cavalry (new annual subscription)
When: Until 30 November
Discount: 40% – use code cybermonday at checkout
Save 40% on the first year of a subscription to motion graphics tool Cavalry
Who: Shawn Frueh
What: PyMop (Python Mesh Operator) for Modo
When: 'Black Friday and Cyber Monday'
Discount: 50%
Save 50% on PyMop for Modo
Who: SiNi Software
What: All products (3ds Max plugins)
When: 'Black Friday to Cyber Monday'
Discount: 30% – use code BFCM21 at checkout
Save 35% on SiNi Software 3ds Max plugins
Who: Sketchfab
What: All products (3D models)
When: Until 28 November 30 November
Discount: 30% 50% – use code CYBERMONDAY at checkout
Save 50% on 3D models from the Sketchfab store
Who: Soft8Soft
What: Verge3D for Blender, 3ds Max or Maya
When: Until 30 November
Discount: 25% – use code BlackFriday at checkout
Save 25% on Verge3D for Blender, 3ds Max or Maya
Who: Pulze
What: First year of any product subscription (includes Post Manager, Render Manager, Scene Manager)
When: 'Black Friday' 'Cyber Monday'
Discount: 20% – use code PULZE_CYBER_20 at checkout
Save 20% on the first year of subscriptions to Pulze software
Who: SpinVR
What: Brio (new annual subscriptions)
When: 29-30 November
Discount: 30%
Save 30% on new subscriptions to online augmented reality platform Brio
Who: Topaz Labs
What: Video Enhance AI, product bundles (includes Gigapixel AI)
When: Until 29 November
Discount: 66% (Video Enhance AI), up to 65% (product bundles)
Save over 60% on Topaz Labs image enahancement and upscaling software
Who: Triangle Form
What: All products (architectural 3D models)
When: 26-29 November
Discount: 50% – use code bf2021 at checkout
Save 50% on Triangle Form 3D models
Who: TurboSquid
What: Selected products (3D models)
When: Until 30 November
Discount: 35-50%
Save up to 50% on 3D models from TurboSquid
Who: VIShopper
What: All products (cutout photographic people and plants)
When: 26-29 November
Discount: 40%
Save 40% on VIShopper cutout photographic people and plants
Who: Viz-People
What: 'Almost everything' (includes photographic cutout people, HDRIs)
When: 26-29 November
Discount: 50%
Save 50% on Viz-People photographic cutout people and HDRIs
Who: Wysilab
What: Instant Terra, Instant Terra Unlimited (perpetual licenses)
When: Until 29 November
Discount: 50%
Save 50% on Instant Terra and Instant Terra Unlimited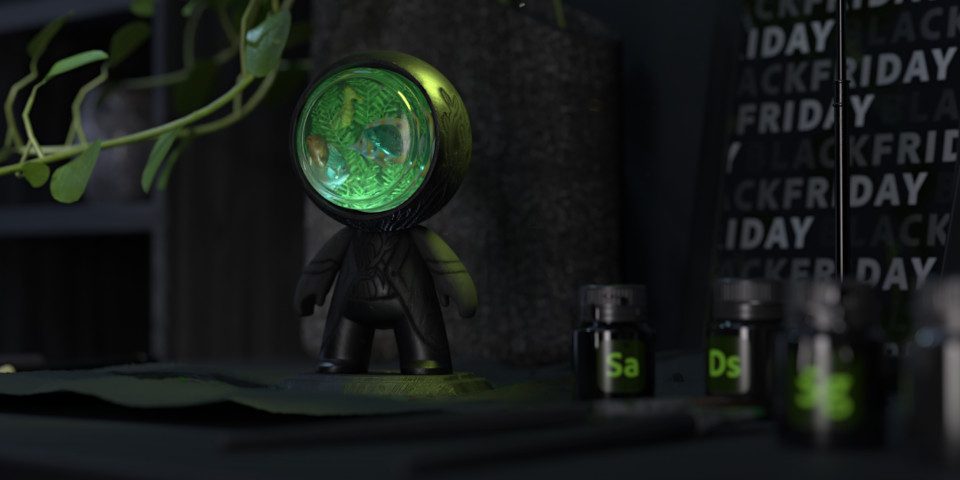 Until early December
Who: 3DCollective
What: Selected products (3D plants, HDRIs, LUTs)
When: Until 2 December
Discount: 25%
Save 25% on 3DCollective asset packs
Who: Adobe
What: Creative Cloud All Apps subscriptions (includes After Effects, Illustrator, Photoshop)
When: Until 26 November 3 December
Discount: 40% (first year only)
Save 40% on new Creative Cloud All Apps subscriptions
Who: Adobe
What: Substance 3D applications (perpetual licences via Steam)
When: Until 1 December
Discount: 33%
Save 33% on a perpetual licence of Substance 3D Designer
Save 33% on a perpetual licence of Substance 3D Painter
Save 33% on a perpetual licence of Substance 3D Sampler
Save 33% on a perpetual licence of Substance 3D Stager
Who: ActionVFX
What: All products (stock effects clips)
When: 26 November to 3 December
Discount: 55% (26 November), 50% (rest of sale period)
Save up to 55% on ActionVFX stock effects clips
Who: AEJuice
What: All products (After Effects add-ons and assets)
When: 'Black Friday' Until 30 November
Discount: Varies from country to country: 50% in US
Save 50% on AEJuice assets for After Effects
Who: aescripts + aeplugins
What: All products (After Effects plugins)
When: 29 November – 3 December
Discount: 25%
Save 25% on aescripts + aeplugins add-ons for After Effects
Who: ArtStation Marketplace
What: Selected products (includes 3D models, materials, textures, brushes)
When: 'Cyber Days' (Still available as of 1 December)
Discount: Varies
Save on assets from ArtStation Marketplace
Who: Autodesk
What: 3ds Max (annual and three-year subscriptions)
When: Until 2 December
Discount: 20%
Save 20% on 3ds Max subscriptions
Who: Autodesk
What: Maya (annual and three-year subscriptions)
When: Until 2 December
Discount: 20%
Save 20% on Maya subscriptions
Who: BiteTheBytes
What: World Creator (all editions)
When: 'Black Friday' (Still available as of 1 December)
Discount: Up to 34%
Save up to 34% on World Creator
Who: Boris FX
What: Product bundles (Continuum, Mocha Pro, Sapphire)
When: Until 28 November 3 December
Discount: 50% (perpetual licences), 25% (subscriptions)
Save 50% on bundles of perpetual licences of Boris FX's Continuum, Mocha Pro and Sapphire
Who: CGTrader
What: Selected products (3D models)
When: 'Black Friday' 'Black Friday Post-Sale'
Discount: Up to 70% 50%
Save up to 50% on 3D models from CGTrader
Who: Corel
What: Painter, Painter Essentials
When: 'Black Friday' 'Cyber Monday' 'Cyber Monday Extended'
Discount: 30% (Painter), 20% (Painter Essentials)
Save 30% on Corel Painter
Save 20% on Corel Painter Essentials
Who: Dell
What: Selected products (includes workstations and monitors)
When: 'Black Friday' 'Cyber Monday' Until 5 December
Discount: Varies
Save on Dell desktop workstations
Who: Dviz
What: All products (3D plants for Unreal Engine)
When: Until 3 December
Discount: 30% – use code BLACKDVIZ21 at checkout
Save 30% on Dviz 3D asset packs for Unreal Engine
Who: Effective TDs
What: All products (includes Storm and Demolition Master)
When: Until 5 December
Discount: Varies (33% on an Indie licence of Storm)
Save 33% on an Indie licence of Storm
Save up to 50% on other Effective TDs plugins and training
Who: Epic Games Slovakia
What: RealityCapture (perpetual Enterprise licence)
When: Until 15 December
Discount: 30%
Save 30% on a perpetual Enterprise licence of RealityCapture
Who: Exlevel
What: GrowFX
When: Until 3 December
Discount: 50%
Save on GrowFX for 3ds Max
Who: Expresii
What: Expresii
When: Until 2 December
Discount: 30%
Save 30% on digital painting software Expresii
Who: FlexTools
What: FlexPack Pro for SketchUp
When: 'Black Friday' (Still available as of 1 December)
Discount: 30%
Save 30% on FlexPack Pro for SketchUp
Who: FlippedNormals
What: Selected products (includes 3D models, materials and brushes)
When: 'Black Friday' (Still available as of 1 December)
Discount: 50%
Save 50% on assets from FlippedNormals
Who: forest/digital
What: All products (cutout photographic trees)
When: 'Black Friday' (Still available as of 1 December)
Discount: 33% – use code -33BF at checkout
Save 33% on forest/digital cutout photographic trees
Who: Friendly Shade
What: All products (3D textures)
When: 'Black Friday' (Still available as of 1 December)
Discount: 50%
Save 50% on Friendly Shade textures
Who: Geometryy
What: All products (RailClone templates for 3ds Max)
When: 'Black Friday' (Still available as of 1 December)
Discount: Up to 38% – use code BF2021 at checkout
Save up to 38% on RailClone templates from Geometryy
Who: Glassbox Technologies
What: BeeHive, DragonFly, Live Client for Unreal
When: Until 3 December
Discount: 30%
Save 30% on Glassbox Technologies virtual production software including BeeHive and DragonFly
Who: Greyscalegorilla
What: Annual membership (access to library of Cinema 4D plugins and assets)
When: 8 December only
Discount: 30%
Save 30% on Greyscalegorilla membership
Who: HP
What: Selected products (includes Z Series and ZBook workstations)
When: 'Black Friday' 'Cyber Monday' 'Cyber Week'
Discount: Varies
Save on HP Z Series and ZBook workstations
Who: Humano
What: All products (3D characters)
When: 'Black Friday' (Still available as of 1 December)
Discount: 33% – use code 33BF at checkout
Save 33% on 3D characters from Humano
Who: Isotropix
What: Clarisse iFX (new Indie licences)
When: Until 1 December
Discount: 40% – use code BF2021 at checkout
Save 40% on Indie licences of Clarisse iFX
Who: Kinematic Lab
What: All products (3ds Max plugins)
When: Until 4 December
Discount: 40% – use code FRIDAY at checkout
Save 40% on Kinematic Lab plugins for 3ds Max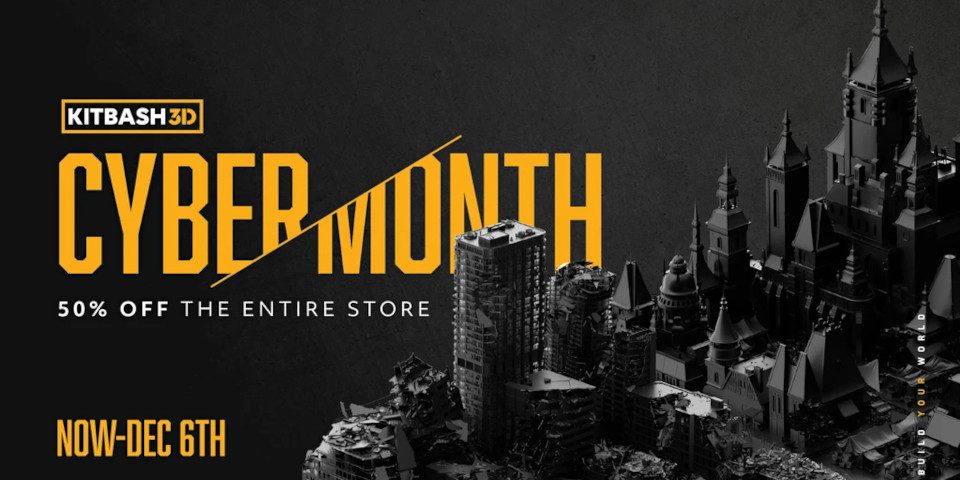 Who: KitBash3D
What: All products (kitbash asset kits)
When: Until 6 December
Discount: 50%
Save 50% on KitBash3D kitbash asset kits
KitBash3D's Elysium asset kit will remain at a 50% discount throughout 'cyber month'
Who: Kstudio
What: All products (3ds Max plugins and assets)
When: 'Black Friday and Cyber Monday' Until 4 December
Discount: 30%
Save 30% on Kstudio plugins
Who: Laubwerk
What: All products (3D plant kits)
When: 26 November to 3 December
Discount: 25-55% – use these offer codes
Save up to 55% on Laubwerk 3D plant kits
Who: Lindalë
What: Skatter for SketchUp
When: 'Black Friday' (Still available as of 1 December)
Discount: 50% – use code BF2021 at checkout
Save 50% on Skatter for SketchUp
Who: Magix
What: All products (includes Vegas Pro and Vegas Post)
When: Until 28 November 5 December
Discount: 10%
Save 10% on Vegas Pro and Vegas Post
Who: LotPixel
What: All products (3D models and textures)
When: Until 1 December
Discount: 50% – use code BFRIDAY50 at checkout
Save 50% on 3D assets from Lotpixel
Who: Maxtree
What: All products (3D plants)
When: Until 3 December
Discount: 40% – use code MTBF2021 at checkout
Save 50% on Maxtree plant models
Who: MoonGorilla
What: Coolorus
When: 'Black Week'
Discount: 50%
Save 50% on the Coolorus colour wheel plugin for Photoshop
Who: Otoy
What: OctaneRender (annual Studio and Enterprise subscriptions)
When: 'Black Friday' (Still available as of 1 December)
Discount: 16% (annual Studio subscription), 20% (annual Enterprise subscription)
Save up to 20% on annual subscriptions to OctaneRender
Otoy has also introduced a new Enterprise+ subscription bundle
Who: Paintstorm Studio
What: Paintstorm Studio
When: 'Black Friday' (Still available as of 1 December)
Discount: 50%
Save 50% on Paintstorm Studio
Who: QuadSpinner
What: Gaea (Indie, Professional and Enterprise editions)
When: 26 November to 3 December
Discount: 30%
Save 30% on Gaea
Who: Realistic Paint Studio Developers Team
What: Realistic Paint Studio
When: 'Black Friday' (Still available as of 1 December)
Discount: 60%
Save 60% on Realistic Paint Studio
Who: RE:Vision Effects
What: All products (includes DE:Noise, ReelSmart MotionBlur, Twixtor)
When: Until 1 December
Discount: 20% – use code CYBER20 at checkout
Save 20% on RE:Vision Effects plugins for compositing and editing software
Who: Rizom-Lab
What: RizomUV (Real Space and Virtual Spaces editions)
When: Until 1 December
Discount: 25% – use code RizomUV 2022 at checkout
Save 25% on RizomUV
Who: Serif
What: All products (includes Affinity Photo and Affinity Designer)
When: 'Black Friday' (Still available as of 1 December)
Discount: 30%
Save 30% on Serif's Affinity Photo and Affinity Designer software
Who: The Pixel Lab
What: All products (includes materials, textures, VFX assets)
When: 'Fall sale' (Still available as of 1 December)
Discount: 30% – use code fallsale2021 at checkout
Save 30% on The Pixel Lab asset packs
Who: Trimble
What: SketchUp (Pro subscriptions)
When: Until 3 December
Discount: 25% – use code CYBER25USDCYBER25GBP at checkout
Save 25% on a SketchUp Pro subscription
Who: Unity Asset Store
What: Selected products (Unity add-ons and assets)
When: Until 4 December
Discount: 50% (entire sale period), up to 90% (individual 'lightning deals')
Read more about how to get discounts of up to 90% in the Unity Asset Store
Who: Unreal Engine Marketplace
What: Selected products (Unreal Engine add-ons and assets)
When: Until 3 December
Discount: Up to 70%
Save up to 70% on assets from Unreal Engine Marketplace assets
Who: Vertex Library
What: All products (3D grass, bark textures)
When: Until 8 December
Discount: 50%
Save 50% on 3D plants from Vertex Library
Who: VizPark
What: All products (3D models, plants, textures, HDRI skies)
When: Until 3 December
Discount: 25-50% (individual assets), 50% (VP Complete product bundle)
Save up to 50% on assets from VizPark
Who: Xfrog
What: All products (3D plants, plant libraries)
When: 'Black Friday' 'Cyber Week'
Discount: Varies
Save on Xfrog plants (via TurboSquid online store)
Who: XP-Pen
What: All products (pen displays and graphics tablets)
When: Until 1 December
Discount: Up to 35%
Save up to 35% on XP-Pen pen displays and graphics tablets
Who: Wacom
What: Intuos Pro graphics tablets
When: Until 11 December
Discount: Up to $100
Save up to $100 on a Wacom Intuos Pro graphics tablet
Who: XMD Source
What: All content (custom ZBrush brushes and alphas)
When: Until 26 November 3 December
Discount: 20% 25%
Save 25% on custom ZBrush assets from XMD Source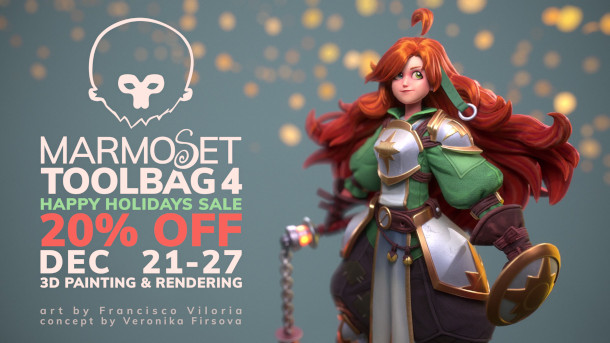 Christmas and New Year 2021
Who: 3D Scan Store
What: All products (3D scans of heads and entire people)
When: 'New Year'
Discount: 50%
Save 50% on 3D Scan Store scans
Who: ActionVFX
What: All products (stock effects clips)
When: Until 25 December
Discount: 30% (individual assets), 50% (entire library)
Save 30% on ActionVFX stock effects clips
Who: Adobe
What: Substance 3D Collection subscriptions (includes Substance 3D Painter, Designer and Sampler)
When: Not specified
Discount: 20%
Save 20% on Substance 3D Collection subscriptions
Who: CLO Virtual Fashion
What: Marvelous Designer (Personal one-year subscription)
When: Until 31 December
Discount: 30% (on top of existing discount)
Save an extra 30% on one-year Personal subscriptions to Marvelous Designer
Who: Cubebrush
What: All products (3D models, brushes, materials, plugins)
When: 1-8 January 2022
Discount: 20% – use code NewYear2022 at checkout
Save 20% on stock 3D assets from Cubebrush
Who: Dviz
What: All products (3D plants for Unreal Engine)
When: 13 December – 5 January 2022
Discount: 20% – use code GIFT20 at checkout
Save 20% on Dviz 3D asset packs for Unreal Engine
Who: e-on software
What: Annual subscriptions (access to Vue, PlantFactory, PlantCatalog)*
When: Until 6 December 4 January 2022
Discount: 45% 30%
Save 30% on annual subscriptions to Vue, PlantFactory or PlantCatalog
*Node-locked only for Enterprise subscriptions
Who: Evermotion
What: Selected products (Archexteriors architectural scenes)
When: 'Winter sale'
Discount: 30%
Save 30% on Evermotion Archexteriors scenes
Who: Exlevel
What: GrowFX
When: Until 15 January 2022
Discount: 30%
Save 30% on GrowFX for 3ds Max
Who: Kstudio
What: All products (3ds Max plugins and assets)
When: 'Christmas and New Year'
Discount: 25%
Save 25% on Kstudio plugins
Who: Light Engine
What: Light Tracer Render
When: 'Christmas'
Discount: 20% – use code LT2022 at checkout
Save 20% on Light Tracer Render
Who: LotPixel
What: All products (3D models and textures)
When: Not specified (available as of 22 December)
Discount: 50%
Save 50% on 3D assets from Lotpixel
Who: Magix
What: All products (includes Vegas Pro and Vegas Post)
When: Until 26 December
Discount: 11% (Vegas Pro and Vegas Post)
Save 11% on Vegas Pro and Vegas Post
Who: Marmoset
What: Toolbag (Individual perpetual licences and subscriptions)
When: 21-27 December
Discount: 20%
Save 20% on Individual licences of Marmoset Toolbag
Who: Nevercenter
What: All products (includes Silo)
When: 'Holiday 2021'
Discount: 25% – use code HOLIDAY at checkout
Save 25% on Silo
Who: Oleg Ushenok
What: Selected products (Hard Surface kitbash model packs)
When: Until 4 January 2022
Discount: 50% – use code HARDSURFACE at checkout
Save 50% on Oleg Ushenok's Hard Surface kitbash asset packs (via ArtStation Marketplace)
Who: NVIDIA
What: NVIDIA Studio laptop
When: 'Holiday Season' (Available until the end of 2021)
Offer: Get a three-month Adobe Creative Cloud subscription free with the laptop
Get a three-month Adobe Creative Cloud subscription free with a NVIDIA Studio Laptop
Who: Pixologic
What: ZBrush, ZBrushCore (perpetual licences)
When: Until 28 December 2021
Discount: 10%
Save 10% on ZBrush and ZBrushCore
Who: Skylum
What: Luminar AI
When: 'Black Friday' Until 24 December
Discount: 40% (Luminar AI), 60% (product bundles)
Save 60% on product bundles for Luminar AI image editing software
Who: Topaz Labs
What: All software (includes DeNoise AI, Gigapixel AI, Sharpen AI, Video Enhance AI)
When: Until 31 December
Discount: 25%
Save 25% on Topaz Labs image enahancement and upscaling software
Who: TFMSTYLE (The French Monkey)
What: Selected products (Cinema 4D plugins and asset kits)
When: Until 31 December
Discount: Up to 75%
Save up to 75% on Cinema 4D assets and plugins from TFMSTYLE
Who: TurboSquid
What: Selected products (3D models)
When: Until 1 January 2022
Discount: Up to 50%
Save up to 50% on 3D models from TurboSquid
Who: Unity Asset Store
What: Selected products (Unity add-ons and assets)
When: 'New Year sale'
Discount: 30% (product bundles), 50% (individual assets)
Save 50% on selected assets in the Unity Asset Store
Who: Unreal Engine Marketplace
What: Selected products (Unreal Engine add-ons and assets)
When: 'Holiday sale'
Discount: 50%
Save 50% on assets from Unreal Engine Marketplace assets
Who: XP-Pen
What: Selected products (pen displays and graphics tablets)
When: 6-26 December
Discount: Up to 35%
Save up to 35% on XP-Pen pen displays and graphics tablets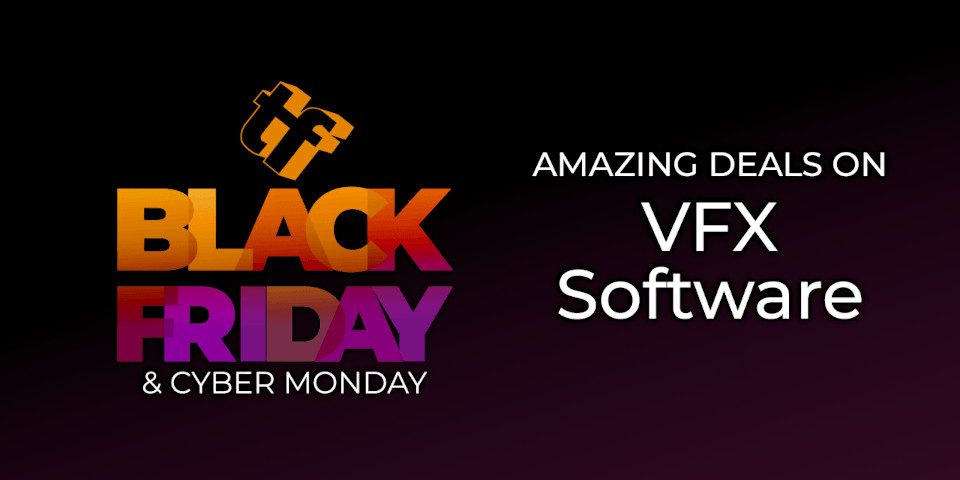 Resellers: Available via resellers
Who: Newegg (US)
What: Wacom Intuos Pro Medium graphics tablet
When: 'Black Friday'
Discount: 21%
Save 21% on a Wacom Intuos Pro Medium graphics tablet
Who: Toolfarm (US)
What: Selected products (3D and VFX software, plugins, resources)
When: Varies
Discount: Varies – selected deals listed below
Find details of all Toolfarm's Black Friday and Cyber Monday offers on its blog
Save 25% on Boris FX products, including Continuum, Mocha Pro, Sapphire (Until 29 November)
Save 30% on PFTrack (Until 29 November)
Save 25% on Pulldownit for 3ds Max or Maya
Save 50% on RealFlow (Until 29 November)
Tags: , , , , , , , , , , , , , , , , , , , , , , , , , , , , , , , , , , , , , , , , , , , , , , , , , , , , , , , , , , , , , , , , , , , , , , , , , , , , , , , , , , , , , , , , , , , , , , , , , , , , , , , , , , , , , , , , , , , , , , , , , , , , , , , , , , , , , , , , , , , , , , , , , , , , , , , , , , , , , , , , , , , , , , , , , , , , , , , , , , , , , , , , , , , , , , , , , , , , , , , , , , , , , , , , , , , , , , , , , , , , , , , , , , , , , , , , , , , , , , , , , , , , , , , , , , , , , , , , , , , , , , , , , , , , , , , , , , , , , , , , , , , , , , , , , , , , , , , , , , , , , , , , , , , , , , , , , , , , , , , , , , , , , , , , , , , , , , , , , , , , , , , , , , , , , , , , , , , , , , , , , , , , , , , , , , , , , , , , , , , , , , , , , , , , , , , , , , , , , , , , , , , , , , , , , , , , , , , , , , , , , , , , , , , , , , , , , , , , , , , , , , , ,