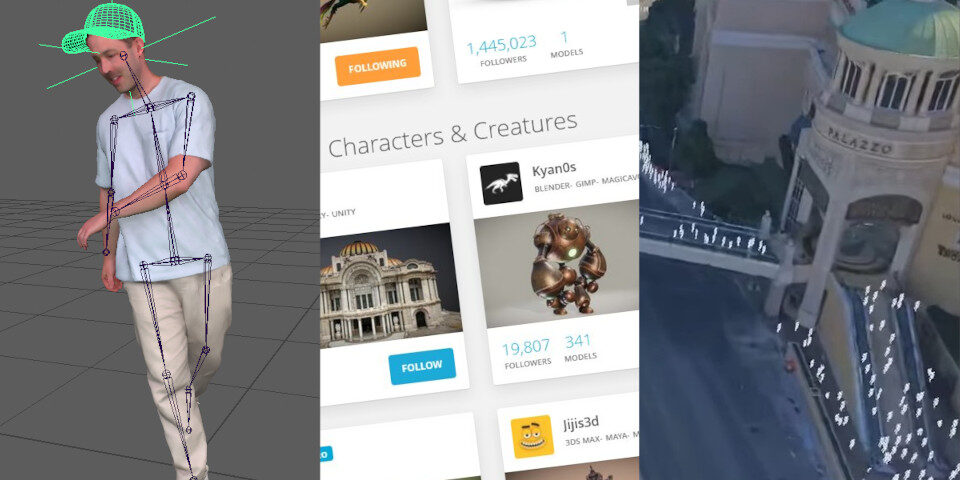 While CG Channel tries to write about all of the major changes in the CG industry each month, sometimes there are news stories that we don't manage to cover at the time.
Rather then letting them slip by unnoticed, we've put together a round-up of key announcements from VFX, animation and architectural visualization technology developers that didn't get full stories in November 2022.
Below, you can read about Autodesk and Epic Games investing in volumetric video, AWS launching a new crowd simulation platform, and online 3D model display platform Sketchfab going 18+ only.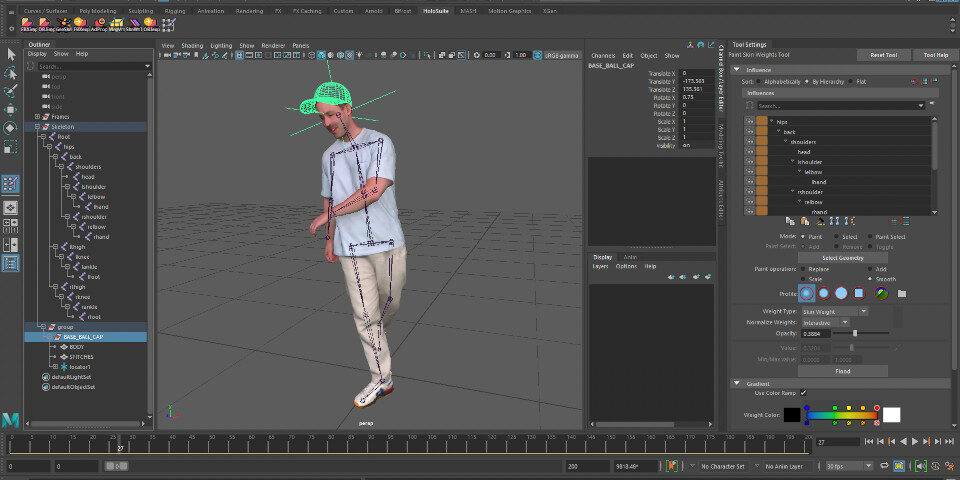 1. Autodesk and Epic Games invest in volumetric video firm Arcturus
Volumetric video specialist Arcturus has secured $11 million in Series A funding, including investment from Autodesk and Epic Games.
The Series A funding round is led by venture capital firm CloudTree Ventures, and also includes investaments from Susquehanna Private Equity Investments, LLLP and QBN Capital.
The money will fund development of HoloSuite, Arcturus's set of tools for working with volumetric video, which incudes video streaming system HoloStream and non-linear editor HoloEdit.
The software is used to capture volumetric representations of actors for use in virtual production, VFX, game development and architectural visualisation, as an alternative to standard 3D scanning and motion capture.
HoloSuite comes with integrations to DCC applications including Autodesk's Maya and Foundry's Mari, and player plugins for the Unity and Unreal Engine game engines.
The Unreal Engine player is currently for UE4 only, but Arcturus has announced a new plugin for UE5, and now plans "to further expand the accessibility and capabilities of volumetric video within Unreal Engine".
The firm will also "expand research into new AI tools to improve the capture of 3D data with fewer cameras, and introduce new dynamic lighting and surfacing options that will improve the quality of volumetric video".
HoloSuite is currently available rental-only with subscriptions starting at $3,750/year.
Read Autodesk's blog post explaining its decision to invest in Acturus
Read more about Acturus's latest funding round
2. AWS launches crowd simulation service SimSpace Weaver
Amazon Web Services has launched AWS SimSpace Weaver, a new online platform for running large-scale spatial simulations like crowd simulations, with "more than a million entities interacting in real time".
It's mainly aimed at industry rather than the entertainment market – suggested use cases include digital twins and traffic planning – but it has potential applications for architectural visualisation or VFX.
AWS's press release quotes Epic Games VP Nathan Thomas as saying that by using SimeSpace Weaver, users can scale its free Unreal Engine 5 City Sample project to "over one million interactive pedestrians".
Simulations are run on Amazon Elastic Compute Cloud (EC2) instances, with users paying only for the compute time. Prices vary from AWS region to region, but currently start at around $6/hour/instance.
Read more about SimSpace Weaver on AWS's blog
Visit the AWS SimSpace Weaver product website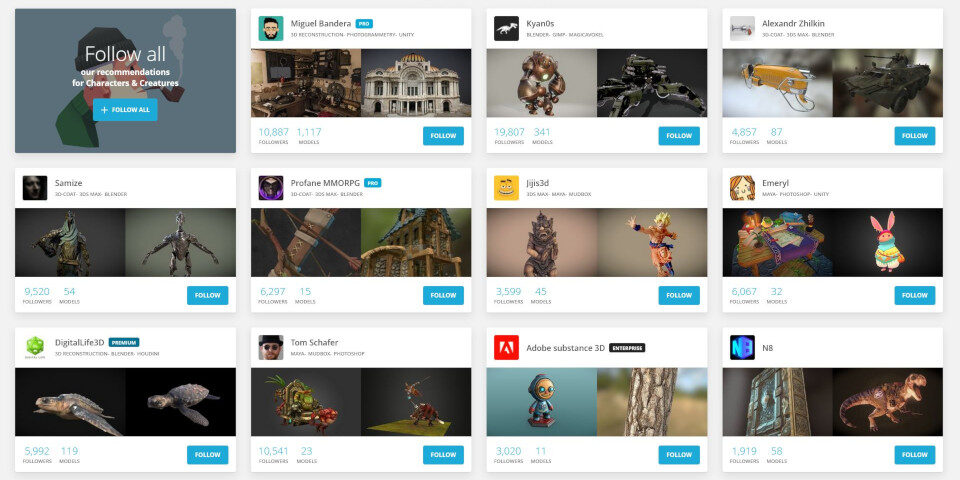 3. Sketchfab goes 18+ only
Epic Games-owned online 3D model sharing platform and asset store Sketchfab is about to change its API, its Privacy Policy and its Terms of Use, the latter making the site available only to users aged 18 or above.
As of 3 January 2023, the minimum age to use Sketchfab will be 18. Any users under the age of 18 will have their accounts closed.
Under-18 users with Pro accounts are advised to download any models they host before the changes come into force; users with Basic accounts will be able to make them temporarily downloadable.
Everyone with a Sketchfab account is advised to log in within 30 days of the new Terms of Service coming into force – that is, before 2 February 2022 – to "avoid the risk of account deletion due to inactivity".
Sketchfab's blog post announcing the changes doesn't say why the ToS is being changed.
The changes to the API should only affect developers, not artists using Sketchfab, and are to deprecate older versions of secure communications protocol TLS and app authentication system OAuth.
Read more about Sketchfab going 18+ only on its blog
Tags: , , , , , , , , , , , , , , , , , , , , , , , , , , , , , , , , , , , , , , , , , , , , , , ,