Originally posted on 20 September for the public alpha, and updated with details of the final release.
Foundry has released Mari 6.0, the next major version of its 3D texture painting software.
New features include a Roller Brush tool, for painting seamlessly repeating details that follow a brush stroke.
The release also makes Mari compliant with the VFX Reference Platform CY2022 spec, and extends support for USD workflows, with artists now able to author USD materials with Arnold or RenderMan shaders in Mari.

New Roller Brush tool paints repeating details like stitches or scales
The main new feature in Mari 6.0 is the Roller Brush, an "incredibly highly requested" tool for painting tileable images that follow a brush stroke, letting artists quickly paint repeating details like stitches and scales.
Users can choose whether the image repeats horizontally or vertically along the stroke.
The brush can be used to paint displacement information as well as surface colour, making it possible to create raised or indented strokes.

Export USD materials with renderer-specific shaders out of the box
Mari 6.0 extends the USD-based workflows introduced in Mari 5.0, with users able to export a USD Look file that contains a shader matching a specific renderer, as well as the default USD Preview Surface shader
The change removes the need to reassign materials in an external DCC application during look dev.
The release ships with readymade shader contexts for Arnold and RenderMan, which Foundry says are intended as examples that users can apply to other render engines themselves.
It is also now possible to export USD looks with material assignments based on Mari's selection groups, making it possible to assign different shaders to different parts of the geometry.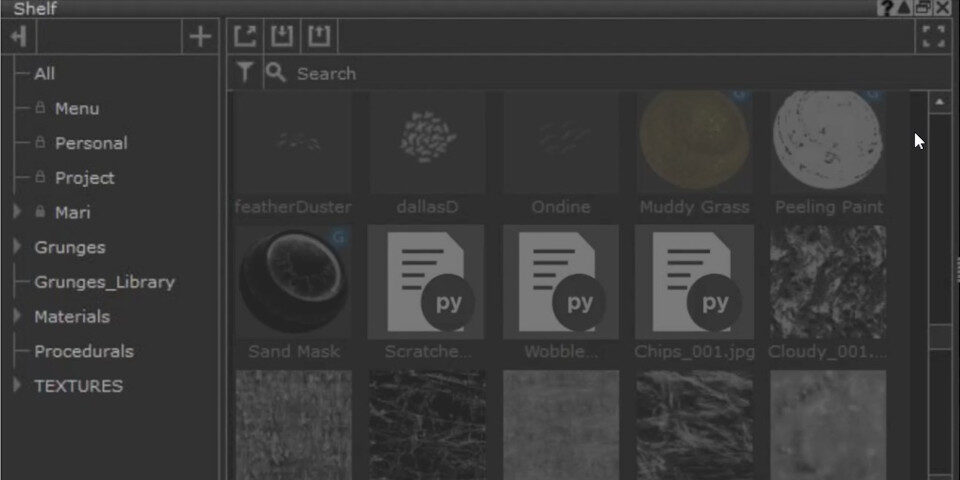 Store and access Python scripts and Shelf items
Other changes include a new Python Shelf, which makes it possible to store Python scripts as Shelf items.
Artists can execute scripts by double-clicking on the corresponding items, and can edit scripts via a dialog within the Shelf, removing the need to reimport files after making changes.
The feature was developed in collaboration with Mari's original developer, international VFX facility Wētā FX.
Foundry's documentation for Mari 6.0 also lists the software's new teleport node system, intended to help keep node graphs organised, although the feature was actually added in Mari 5.0v4.
Now supports the current VFX Reference Platform spec
In addition, the update makes Mari compliant with the current version of the VFX Reference Platform.
You can see a complete list of changes from the CY2020 spec supported in Mari 5.0 to the CY2022 spec supported in Mari 6.0 in a table in the online release notes.
Pricing and availability
Mari 6.0 is compatible with Windows 10+ and CentOS/RHEL 6.0+ Linux.
New licences of Mari are now available subscription-only, Foundry having discontinued perpetual licences. Mari Individual subscriptions cost $68/month or $689/year. Mari subscriptions for teams now cost $1,119/year.

Read a full list of new features in Mari 6.0 on Foundry's website
Visit the Mari product website
Tags: , , , , , , , , , , , , , , , , , , , , , , , , , , , , , , , , , , , , ,