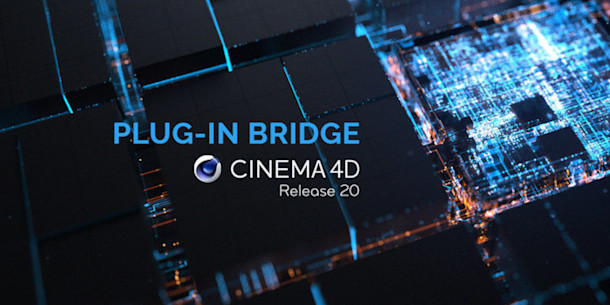 Cinema 4D tools developer Insydium has announced a new Bridge plugin, designed to make it possible to load other plugins written for Cinema 4D R14 to R19 in Cinema 4D R20, the latest version of the software.
The Bridge was written for Insydium's own plugins, X-Particles and Cycles 4D, but the firm says that if enough other developers are interested in collaborating with it, it will release a general version for free.
Load plugins written for earlier versions of Cinema 4D in R20 without recompiling
Cinema 4D R20, released earlier this month, brought with it a number of changes to the software's API, meaning that plugins written for earlier versions of the software need to be recompiled.
While the problem is fairly common with major updates to software, Insydium's novel solution was to write a plugin that bridges those API changes automatically.
Although it was written for the firm's own tools, particle simulation plugin X-Particles and rendering plugin Cycles 4D, it "may also work with other third-party plugins".
Insydium has called for other developers who want Bridge support for their own plugins to contact it: if there is enough interest, it says it will then release a general version free to the Cinema 4D community.
In the meantime, users of Insydium software with maintenance subscriptions will be able to download the Bridge plugin via the firm's Early Access Programme.
It's already available for X-Particles, with rollout to Cycles 4D users due in November.
Read more about Insydium's Cinema 4D R20 Bridge plugin on the firm's website
(Includes contact information for other third-party plugin developers)
Tags: , , , , , , , ,