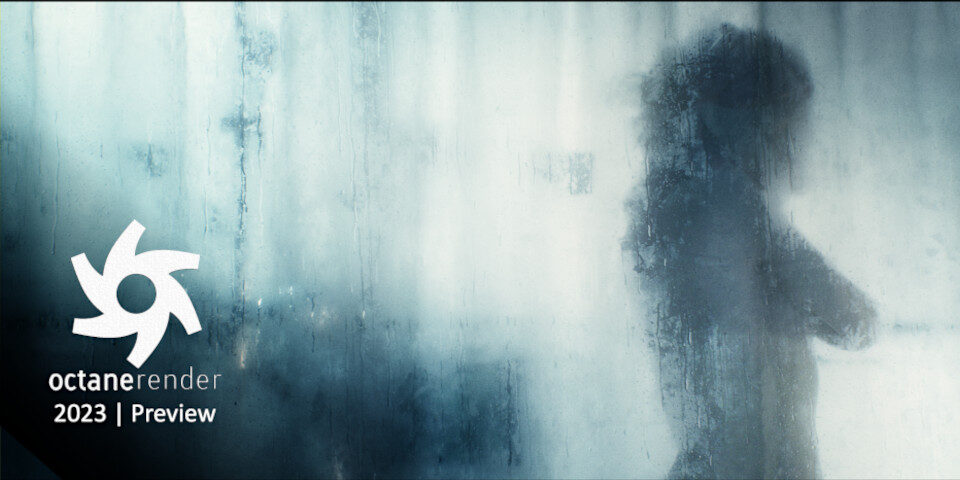 Otoy has unveiled Octane 2023, the next major version of the GPU production renderer, announcing features due in OctaneRender 2023.1 and Octane X, its new Metal-native macOS edition.
Key changes include meshlet streaming, which Otoy compares to UE5's Nanite system, plus the long-awaited multi-rendering system and integration of the Brigade spectral rendering kernel.
The release is currently in closed beta, along with the recently announced Octane X for iPad.
(Full disclosure: Otoy posted an overview of the new features on its blog late last month, but we were in the middle of our annual round-up of Black Friday deals, so we didn't manage to run a story at the time.)

Due in Octane 2023: meshlet streaming and neural rendering
Of the features announced, the newest are meshlet streaming and neural rendering, shown above in a clip of a livestream from Nvida's GTC conference earlier this year.
The former is a scene streaming system that Otoy compares to Nanite, the virtualised geometry system introduced in Unreal Engine 5.0.
According to Otoy, it removes the performance hit associated with going out of core – when the scene being rendered is larger than will fit into GPU memory – at the expense of requiring a fast SSD to stream in data.
No special set-up is required for either the meshes of textures in the scene being rendered.
Neural Rendering appears to be an inverse rendering system, with users feeding in a target render or photo and OctaneRender generating an 'AI object' matching it.
Otoy describes the resulting object as a "fundamentally new asset type [that is] not a volume, not a mesh: this is something totally different".
Integration of the Brigade spectral rendering kernel and multi-rendering held back from Octane 2022
Other features announced include real-time spectral temporal denoising and "complex lens effects, environment medium scattering and chromatic aberration".
Both result from the integration of the new Brigade spectral rendering kernel, which was previously scheduled for OctaneRender 2022.1.
Multi-engine rendering, which will enable users to switch between Octane itself and any compatible third-party render engine, including Unreal Engine, was also scheduled for the Octane 2022 release cycle.
The same goes for interoperability of network renders between machines running under CUDA on Windows or Linux and under Metal on macOS.
So when will these features actually be released?
In the past, it has taken between five months and a full year for new versions of OctaneRender to go from initial experimental builds to final public releases.
However, unusually for recent updates to OctaneRender, the Octane 2023 releases are currently in closed beta, meaning that we don't have a detailed changelog for them, only the brief summary on Otoy's blog.
In the past, blog posts have covered both features actually present in the current experimental build, and those that Otoy hopes to add to it later in the development cycle.
Several of the features scheduled fall into the latter category, and have been delayed several times already: multi-engine rendering was originally due in OctaneRender 2021, for example.
Price, system requirements and release date
The Octane 2023 releases are currently in closed beta. Otoy hasn't announced a final release date yet.
The current stable version, OctaneRender 2022.1, is available for Windows, Linux and macOS.
The Windows and Linux editions are compatible with 64-bit Windows 7+ and Linux, and require a CUDA 10-capable Nvidia GPU.
Octane X is compatible with macOS 10.15.6 to macOS 12 on Macs with AMD GPUs, or macOS 13+ on Macs with Apple M1/M2 GPUs.
The software is now available rental-only, via Otoy's Studio+ subscriptions, which cost €23.95/month, and which include integration plugins for 21 DCC applications, plus a range of third-party software.
Otoy also provides free 'Prime' editions of both OctaneRender and Octane X, which are limited to rendering on a single GPU, and which come with a smaller set of DCC integration plugins.
Read an overview of the new features due in Octane 2023 on Otoy's blog
Tags: , , , , , , , , , , , , , , , , , , , , , , , , , , , , , ,