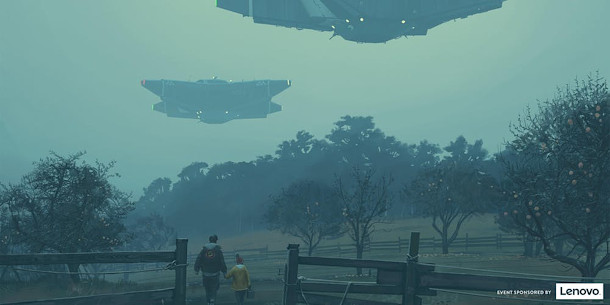 Visitors to Gnomon's Hollywood campus next Thursday, 13 December 2018, will have a rare chance to spend an evening with Tales from the Loop creator Simon Stålenhag.
Gnomon's free two-hour event, An Evening with Simon Stålenhag, includes a Q&A session with the acclaimed artist, author and concept designer, plus a chance to get copies of his books signed.
Put your questions to the acclaimed creator of Tales from the Loop
An Evening with Simon Stålenhag kicks off with a moderated Q&A with the creator of Tales from the Loop – chosen as one of The Guardian's '10 best dystopias', along with The Trial and The Handmaid's Tale.
The world of the original art book has since been translated into a tabletop RPG and is set to become a major TV series, while Stålenhag's latest book, The Electric State, is slated to become a movie.
Gnomon's Q&A session should provide a glimpse into the thought process and workflows behind Stålenhag's evocative images of strange sci-fi phenomena in hyperrealistic Scandinavian and US landscapes.
The evening will conclude with light refreshments and a book signing: you can either buy copies of Stålenhag's books at the event, or bring your own along.
Free to attend, but register online in advance
An Evening with Simon Stålenhag takes place at Gnomon's Hollywood campus from 7.30-9:30pm on Thursday 13 December 2018. Entry is free, but you'll need to register online first.
If you want to submit a question to be asked during the event, just fill out this online form. Unlike many of Gnomon's events, you will have to be there in person: the talk won't be Livestreamed.
Read more about An Evening with Simon Stålenhag on Gnomon's website
Tags: , , , , , , , , , , , , , ,